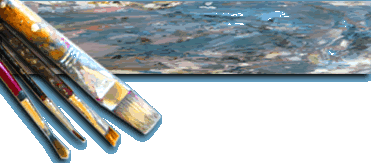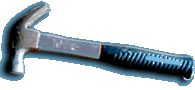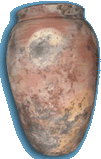 Always Original and Always  Affordable

We make our polymer clay beads from scratch

Blue Mix Set - $35

11-Bead Necklace w/Matching Earrings on 20" white leather cord, with Silver plate earring wires. (Set can be made in any color mix)

Pink Mix Set- $30

9-Bead Necklace w/Matching Earrings on 18" white leather cord, with Silver plate earring wires. (Set can be made in any color mix) 

Green Mix Set- $40

13-Bead Necklace w/Matching Earrings on 24" light green leather cord, with Silver plate earring wires. (Set can be made in any color mix)

ArzArt Polymer Clay Jewelry

Always Value Priced 

Turquoise Set - $30

5 Large-Bead Necklace w/Matching Earrings on

18" black leather cord, with Silver plate earring wires. (Set can be made in any color mix)

Copper Mix Set - $20

3-Bead Necklace w/Matching Earrings on 18" copper leather cord, with Silver plate earring wires. (Set can be made in any color mix)

Jade Mix Set - $25

7-Bead Necklace w/Matching Earrings on

18" black leather cord, with Gold plate earring wires. (Set can be made in any color mix)

We blend polymer clay colors into our proprietary color mixes, shape the mixes into beads, fire the beads in a clay oven and hand polish each bead.

We then string our beads on genuine leather cord or beading wire.

Our earring wires are gold or silver plate over surgical steel.

Although our  beads are similar in color, each bead is unique and individual, ensuring that your purchase is a truly one-of-a-kind piece of wearable art!

Free Shipping!

Continental U.S. Only

Since each polymer clay bead is one-of-a-kind, and each order is custom made, patterns on each bead will vary slightly, but each color mix will be consistent.

Please note that monitor colors may vary slightly.

All necklace closures are lobster clasps with jump rings.

If you need more info or desire a price for custom work, feel free to email us.


Black & White Mix Set- $20

3-Bead Necklace on

18" white leather cord, with Matching Earrings on Silver plate earring wires. (Set can be made in any color mix)

White Gold Mix Set - $25

7-Bead Necklace on

18" silver leather cord, with Matching Earrings on Silver plate earring wires. (Set can be made in any color mix)

Black & White Mix Set- $30

5 Large-Bead Necklace on

18" white leather cord, with  Matching Earrings on Silver plate earring wires. (Set can be made in any color mix)